ThermiVa ® Vaginal Rejuvenation with Radiofrequency
ThermiVa ® is a treatment where a specialist radiofrequency wand is used to gently warm the internal vaginal tissue to a temperature of up to 47 degrees Celsius. This heating effect promotes the natural formation of new collagen and elastin. The process has been described as a pleasant warming feeling, similar to having a hot stone massage.


It is a completely pain-free treatment.

All efforts are made to make you as comfortable as possible in our VIP treatment room.
The course of treatment consists of 3 sessions, on average at monthly intervals.
This provides the best results; then a yearly, "touch-up" treatment is advised.

The wonderful thing about ThermiVa is a total lack of downtime.

Since the treatment causes no injury to any tissue, and works in harmony with your body, you can resume all activities, including sexual intercourse the same day as treatment.

In a recent Thermi multi-center clinical study of 65 patients² Greater than 93% of women treated reported improvement in laxity.
Non Surgical Rejuvenation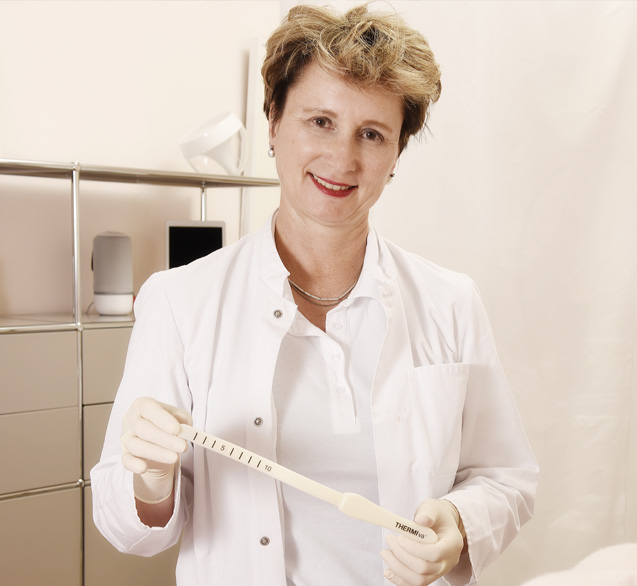 Patients also reported statistically and clinically relevant improvement in sexual functioning during the study follow-up period.
² Rusciani, A., Curinga, G., Menichini, G., Alfano, C., Rusciani, L. (2007). Nonsurgical tightening of skin laxity: A new radiofrequency approach. Journal of Drugs and Dermatology, April 2007; Volume 6, Issue 4